Tokyo - The online accounting software company freee K.K. announces the official launch of new version of its accounting software 'freee - Model Umehara'. Model Umehara is devoted to supporting Daigo Umehara, a professional gamer as he challenges to be a professional accountant. Model Umehara supports arcade calculator, which makes his challenge easier.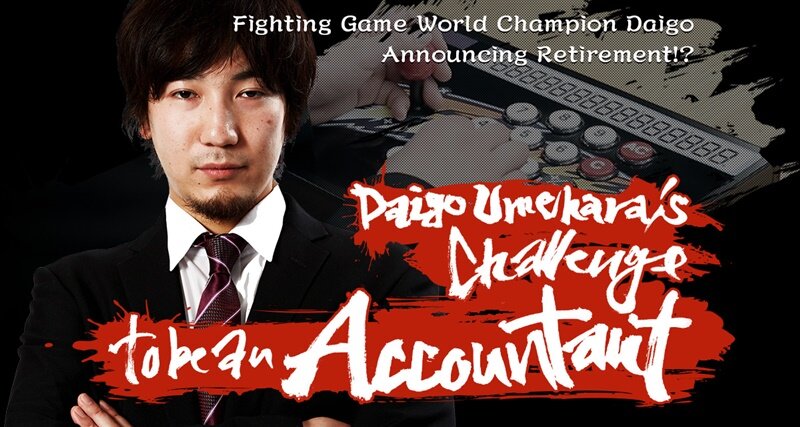 Features
Easy operation with the command input
The previous model of freee supported click and swipe input. The Umehara model adopts arcade stick, with which you would be familiar in game centers, to make input more efficient and quicker. The command input by arcade stick enables users to input data intuitively and quickly
Security protecting data from any unauthorized access
The online accounting software freee is fully secured at the same level as financial institutions, including the 256 bit encryption, and is certified by TRUSTe
Power gauge showing your business condition
freee offers reports such Expenditure report and Sales reports to help you run your business better. In Model Umehara, the hit point gauge with these reports organized in it enables users to intuitively figure out how the business is managed
Voice of the Users
a freelance worker (Age: 43)
"It requires 12 command inputs per second! I'm going to train myself at game center"
You might need a little training beforehand to make full of Model Umehara. For those who want to skip training and jump right into "easy accounting", we highly recommend using the regular model of freee.
About freee K.K.
freee is the automated online accounting software that syncs with your bank accounts and automatically categorises entries to create financial reports. freee was launched on Mar 2013 and is offered to SMBs operating under the Japanese taxation system. freee K.K. was founded in July 2012 led by Daisuke Sasaki, who previously headed up Google's SMB marketing in Asia Pacific region. freee is the winner of Invinity Ventures Summit Launch Pad 2013 Spring, the most prestigious demo event in Japan. For more information, visit us at
www.freee.co.jp/en
.
About Daigo Umehara
Daigo Umehara is an ex-professional gamer. In Nov 1998, Umehara won the World Congress of "STREET FIGHTER ZERO3" when he was just 17 years old. He then became a Mahjong Players, a certified care worker andin April 2011, he signed with MadCatz, a US game gear maker, to tbecome a professional gamer. In August 2010, Umehara was also certified by the Guinness World Records as the "Longest Paid-Professional Gamer"
Contacts
Natsumi Inaba, Public Relations Assistant
pr@freee.co.jp

=========
**This release is an april fool joke, though you can still enjoy the content of "Model Umehara". at www.freee.co.jp/special/umehara**
=========